Community/Fellowship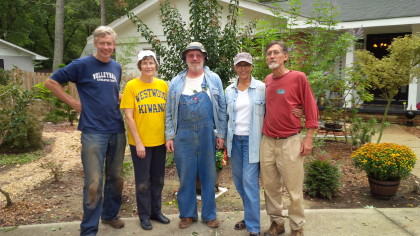 Among the avenues for members to connect with each other at UUMAN are a number of groups based on similar identity or interest. They can provide intellectual stimulation, the acquisition of new skills, fellowship, and fun. We invite our members to build personal connections and lifetime knowledge through our activities.
Anyone with an interest in forming such a group is welcome to contact Dave Hudson, chair, Adult Enrichment Committee adultenrichment@uuman.org.
In addition to Community/Fellowship, there are many other enriching offerings for members of the church, including Contemplative Practice, Adult Religious Explorations, Small Group Ministry, and Music/Art/Culture.
---
Daytimers

Daytimers provides an unrestricted forum for the free discussion of topics of every nature — social, political, religious, and others, irrespective of prevailing societal views and opinions.
Dan Ben-David, 770-842-9230, daytimers@uuman.org
Lunch Ministry

The purpose of this ministry is to enjoy each other's company each week outside of church services, and to get to know visitors and newcomers so they can get a flavor of the type of people we are.
Jim Saunders, lunchministry@uuman.org
Men's Group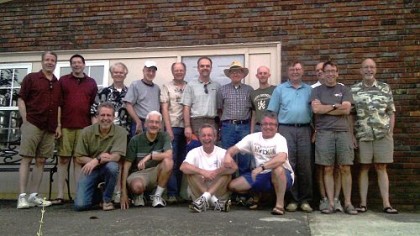 This group is open to all adult male UUMAN members and friends. We meet monthly (locations to be determined) and focus on fellowship and service.
Bruce Langston 678-667-2466;
Bob Popp, 404-626-5346, mensgroup@uuman.org
Game Night
We aren't talking football here! We meet once a month, usually on the first Saturday of the month to play interesting, creative, sometimes cooperative board games, usually at UUMAN, but sometimes at people's homes. Feel free to bring food to share and/or friends who may enjoy playing with us. Announcements are sent out on UUMAN Announcements and the separate mailing list for gamers.
Phillip Seaver, gaming@uuman.org
Dance Church
"Dance Church" is a diverse gathering to honor the body/spirit connection, celebrate life, and build community through dancing in whatever way you are moved and with an openness to the sacred, however defined. Do your yoga, stretch, boogie; dance alone, with another, with others; connect with your own spirit and that of whatever may be greater. A circle will begin and end the gathering and a variety of music will be played. Come for all or part of the evening. Friday evenings as announced by the facilitator.
Marjorie Pomper, facilitator